2021 var et år med spennende endringer – for selskapet, produktene og kundene våre.
Tre høydepunkter skiller seg ut:
Tidlig på året redesignet vi fullstendig produktgrensesnittet og gjorde det enklere å designe tilpassede dashboards. Dette ga en helt ny brukeropplevelse fra pålogging til utlogging.
I april ble Business Analyse kjøpt opp av den norske børsnoterte House of Control Group.
I oktober, etter mange og lange måneder med planlegging og utvikling, introduserte vi CFO Dashboards. I tillegg til innsikt i salgsprosesser, gir den ledere og organisasjonen dyp innsikt i hele kundens livssyklus – fra kundesalg til faktura og betaling.
La oss ta en titt på hver av disse hendelsene og hva de betyr for kundene:
#1 Nytt brukergrensesnitt
Hva: Nytt utseende og grensesnitt. Vi redesignet og optimerte menyer, filtre, knapper, grafer, tabeller og andre punkter som påvirker brukeropplevelsen.
Hvorfor: Gjør det enklere å navigere, utforske data og få en fullstendig og oppdatert oversikt over kunder, forretningsprosesser, nøkkeltall og rapporter.
Les mer: Produktoppdatering våren 2021
#2 Enklere å lage dine egne dashboard (DIY Dashboard Design)
Hva: Drag-and drop report generator
Hvorfor: Noen ganger er det morsomt og nødvendig å lage dine egne dashboards. Nå er det enklere enn før med den nye Verktøykassen. Dra og slipp elementer fra verktøykassen og plasser dem hvor du vil i dashbordet.
#3 Business Analyze blir en del av House of Control
Hva: Business Analyze ble kjøpt opp av House of Control Group
Hvorfor: Dette er et strategisk skritt innen Business Intelligence. Business Analyze har en lang historie innen utvikling av business intelligence (BI)-løsninger for CRM-system og utvider sammen med House of Control vårt tilbud til økonomistyringssystemer (ERP).
Les mer
New logo and renewed focus on innovation
#4 CFO Dashboards: Større betydning, større målgruppe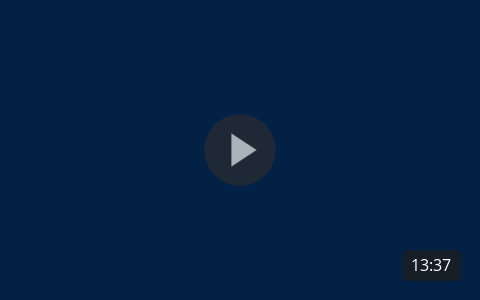 Hva: Analyser CRM- + ERP-data – på ett sted .
Hva: Mange virksomheter har data om kunder, priser, fakturaer, bestillinger og betalinger utenfor CRM-systemet. Sammen med House of Control gir Business Analyze ett sted for deg å få 360 graders visning av kundene dine, uansett hvor data ligger. Med våre nye koblinger og dashboards for ERP-systemer kan Business Analyze-kunder analysere og forstå hele inntekts- og resultatbildet, inkludert nøkkeltall som utestående salgsdager (DSO), rask og aktuell rasjon, EBIT og EBITDA etc. Dette tilfører verdier for salgsledere, samt drifts-, økonomi- og lederteam som ønsker et mer komplett syn på hele virksomheten.
Les mer om CFO Dashboards og book en workshop med oss for ditt lederteam.
Kontakt oss
info@businessanalyze.com
Meld deg på vårt månedlige nyhetsbrev.
https://www.businessanalyze.com/wp-content/uploads/2021/12/hoydepunkter-2021-forside-1.png
299
400
Cynthia
https://www.businessanalyze.com/wp-content/uploads/2021/10/hoc-BusinessAnalyze-default.png
Cynthia
2021-12-14 10:06:08
2021-12-15 08:17:37
Nytt i Business Analyze – Høydepunkter 2021